Ref:
Date:
Location:
Photographer:
Ref:
Date:
Location:
Photographer:
W'Otter Day !
11/12/12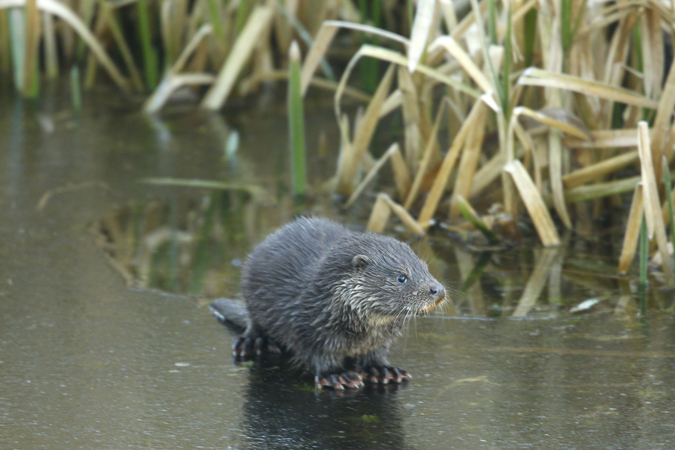 Having braved temperature of -4C and extremely icy roads (2 cars in ditch on approach road), I arrived at Tophill Low today more in hope than anything else of seeing the recently born Otter cubs. On arriving at the hide at around 7.45 am I found the Marsh to be iced over and began to doubt the day would be a success.
At around 8 a.m I heard splashing and shortly afterwards was met with the sight of one cub running around on the ice and was soon joined by its Mother. They stayed for around 15 minutes before disappearing only to resurface around 10.30 am for another show.
Over 100 Photo's taken and as a result I have opened a new gallery to show some of the pictures taken. I have tried for over 2 years to get a decent shot and hope I have managed to capture these beautiful animals in their true light.
One of the bset photo days ever had and I hope to follow the progress of the cubs over the winter so keep watching.